(yes, it's a ML tool, but more people will get the headline when I write AI)
It's a supplement to this idea from Randall Munroe/xkcd: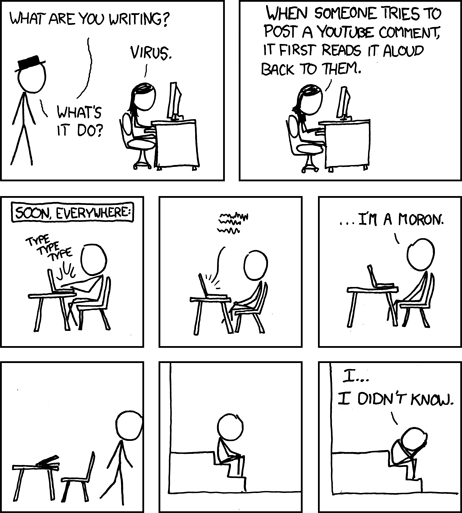 An idea that Youtube added for a short while as an option.
—
The idea is, that whenever you are posting something to social media, the tool, an agent if you will, generates the easiest debunks or easiest mockery of your post so that you will know beforehand if you are making a fool out of yourself.
Of course, most people would still ignore it and post their piece.
Just as I just posted this on my blog…