By now all have probably heard about the first image of a black hole, and I bet most people have no idea of the implications of that. No matter. I myself had no idea of the scale of the black hole in the center of the Messier 87 (M87) galaxy so xkcd came to my help: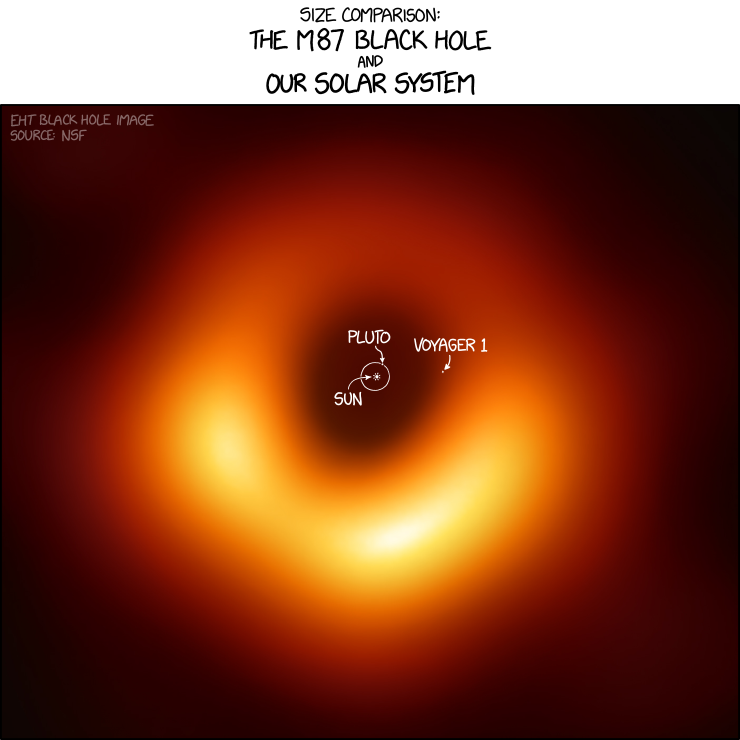 The image is the result of a couple of decades work and a couple of hundred scientists. I expect the iPhone X3 will be able to take pictures like it.
The M87 galaxy is 55 million light-years from Earth and that black hole in the center weighs 6.5 billion times as much as our own sun. Probably because it devours the mass equivalent to our sun every 10 years or so.